This piece of content is currently unsaved and is being previewed.
Summer 2019 PD Opportunity for Educators 
Join the Neuberger and Facing History and Ourselves for a special professional development program for educators this summer! 
Democracy at Risk: Holocaust and Human Behaviour Summer Seminar
In today's world questions of how to best build and maintain democratic societies that are pluralistic, open, and resistant to violence are more relevant than ever and central to the work of Facing History and Ourselves. Studying the Holocaust allows students to wrestle with profound moral questions raised by this history and fosters their skills in ethical reasoning, critical thinking, empathy, and civic engagement—all of which are critical for sustaining democracy.  In this three-day seminar featuring Holocaust and Human Behavior teachers will:
Learn current scholarship on the history of the Holocaust and new research focused on human behavior, group dynamics, and bias

Increase their ability to facilitate respectful classroom discussions on difficult issues such as racism, antisemitism, and other forms of exclusion in a way that invites personal reflection and critical analysis

Learn a new way of structuring curriculum to help students connect history to their own lives and the choices they make

Engage with classroom-ready multimedia resources and learn how to build a customized unit that meets your curriculum objectives

Discover new teaching strategies that help students interrogate text, think critically, and discuss controversial issues respectfully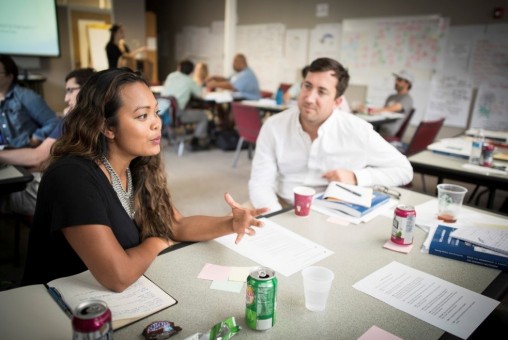 The Neuberger's Annual Professional Development Seminar for Educators 
Are you a teacher looking for ways to incorporate the Holocaust into your classroom? Do you need help figuring out how to teach this difficult topic?
FALL 2019 INFO COMING SOON!
Travel Study Tour: SUMMER 2020
Past study tours have taken place in 2005, 2008, 2010, 2013 and 2016. Each program provides an exceptional opportunity to engage with learning at historic sites, explore cultural forums, and discuss pedagogical issues related to teaching the Holocaust in contemporary classrooms. The Neuberger's Study Tour is an intense, rigorous program that combines academic with reflective and experiential modes of learning.
Check back for upcoming program dates.
Summer 2020 application information coming soon!